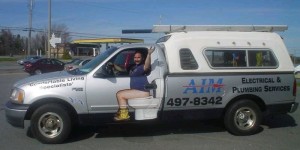 I presented at the 'Make it Happen 2013' conference this week. I was in esteemed company – great speakers like Phil Jones, Steve Clarke, the irrepressible Steve Head, as well as our great host Kriss Akabusi. I enjoyed the day immensely, meeting people from HP, Yahoo and many others. My favourite story of the day was the moving account of the terrible accident and never-say-die attitude of 2012 gold medal paralympian Mark Colbourne – you could hear a pin drop as he was telling his story.
The event underlined another thing – if I created slides that were made up only of blocks of text, what would the audiences think? Would anybody concentrate for longer that a minute or two? How long would it be before people switched to reading messages on their phones, the web or social media platforms, and completely ignore my presentation no matter how compelling?
Text is yesterday's business and droning on with repetitive messages is passé. To engage today's audience, we need pictures and headlines. People respond to images, they like short videos, their brains are like filters and block out the majority of information thrown at them, so why do we send our customers pages of text, long documents and expect them to respond?
Reach people with messages they can absorb in seconds and stop putting out material that is off-putting before you start reading; engage using images, video, material that is interactive and engaging and quick and easy to absorb.
Think of the world like Twitter – you have 140 characters to get your message across. Technology allows us to try things and quickly change course along the way – find out what works and measure everything.