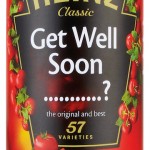 There is some interesting research and debate around technology facilitating word of mouth marketing. I have always believed that nothing competes with shaking hands, making eye contact and building relationships, but Facebook and other social platforms are adding something else by creating conversations and driving engagement.
Brands are constantly seeking 'likes' and 'recommendations' from users and marketers are always looking to find those individuals who can spread the word very quickly because they are well connected – we call these people the 'one-percenters', yawners or sneezers!
The fact is, you tell one person something in the office, they will typically share it with one or two others. If you tell them on Facebook, it is likely that you tell an average of 140-150 others.
While word of mouth is more commonly understood in face-to-face contact, it is more about recognising what drives people to talk about things, then applying appropriate tools and platforms to create that engagement. British Telecom famously ran a series of adverts for their broadband service where Adam met Jane and after years of uncertainty they got married. BT cleverly tied the TV ads into email invitations and a Facebook page that encouraged the public to vote for the wedding dress, wedding car and music for the couple's first dance. 500,000 people voted. That is some success.
Heinz have done it brilliantly with their 'Get Well Soon' can of soup that can be personalised and sent to an unwell acquaintance via Facebook, and my favourite of all is Blendtec, a blender company with more than 150 million views on YouTube taking requests from followers (in the thousands) to blend anything and everything. An ordinary product doing extraordinary things, creating buzz, conversation and deeper engagement.
Word of mouth is ultimately people talking about cool things, brands, events, products and stories that have raised levels of interest, regardless of tools or tech – just as I am doing now.