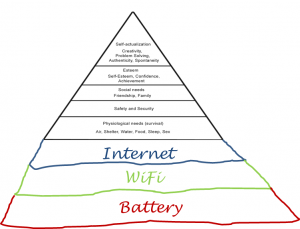 The Christmas holidays are just about at an end and people are turning their attentions to the new year and their work. Gifts have been exchanged, clementines and chocolate devoured and the gyms have started their annual marketing campaigns to entice more of us to exercise, if only for two weeks in January.
As the new year rolls in we have other matters to deal with – new terms and skills, even new anxieties. The future of work may well mean no CVs, no performance reviews, no permanence. Business Intelligence might easily be shared in real time via wearable devices, mobile certainly could dominate everything and many business services crowdsourced.
Topping the LinkedIn hottest skills list last year was 'Statistical Analysis and Data Mining' and the most popular coding language was 'Python.' All of this was new to the average person and business.
The standout thing for me was the sudden loss of time yet it became even more important to assign time to networking, speaking to and meeting important customers and key influencers in our lives. The image above right made me chuckle – I enjoyed my Business Administration classes back in the 80s the most, and no class was complete without Maslow's Hierarchy of Needs, but last year we added 3 new rows to life's necessities.
The biggest change of all this year will be 'FORO' – the fear of running out, and so our briefcases and satchels will need to include even more cables and devices.
A Happy New Year to everyone.