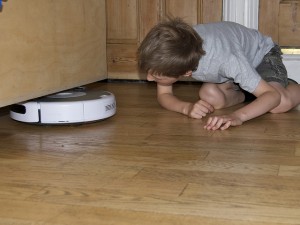 I had a great time presenting at the Learning Live Conference in London last week and engaged in some great discussion afterwards. I wanted to share one of my points here, and how we can use change to our advantage.
Our work environment is evolving and more than 1 billion people will work virtually by 2015. Are we thinking about this – can it help us attract new talent, from further afield, and save operational costs?
At the same time, artificial intelligence and robots could automate a high percentage of jobs (40% of jobs within 20 years across the board), as technology pervades every work environment – this means it is down to us as individuals to continue to up-skill and stay in touch, particularly as more and more low-skilled positions are taken over by technology. This will result in fewer job opportunities and weakened job security for the low-skilled. Coupled with that is those who do work hard and seek the next step may well be trapped in low-level entry positions as older workers stay in post longer. Just because the older generation have the cash to spend doesn't mean they want to retire. In fact, older workers are better engaged and can add more value in the workplace than ever before. In many cases their experience is priceless.
But with change, automation and new technology comes opportunity – we have to believe that – and as Ashok Vaswani, Barclays CEO for Retail Banking said recently, "People are not designed to do the same thing again and again and again. Utilise people where it requires the mind and the application of judgement."
Let's think about that.