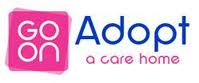 Back from a short visit to the US, where once again I learned and picked up some cool new things. This one is all about people driving technology.
Read an inspiring article about Steve Jobs, who has left his day-to-day role at Apple. He embodies everything that Apple has created. I particularly liked the quote, "Apple has beautiful artifacts, but what Jobs has been building is a company whose legacy is ideas."
Another such inspiration is London-born Sean Maloney, who was one of the leaders at Intel and recently suffered a stroke that deprived him of his ability to walk and talk. He has made a great recovery and is now the chairman at Intel China. Success, companies and technologies are always about great people.
A project that impressed me recently was Adopt a Care Home, an initiative that encourages young people from schools and colleges to help the elderly get online. The saddest part of this was that residents of a care home would go downstairs in the morning to collect their post and there wasn't any. They were used to mail as a form of communciation. This project seeks to do something about that. One great example of its success is Enid Adamson, 87, who hadn't seen her daughter, who lives in New Zealand, for 2 years. It was terrible that she feared she may never see her again. With the assistance of this project, they now talk once a week on a large screen using Skype, a webcam and clip-on microphone.
Great story. People driving technology to make this a better place.