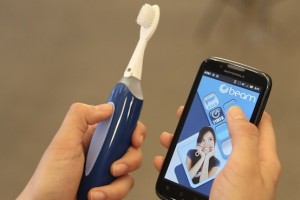 When asked "How will the future look?" I replied "Differently." How different I am not entirely sure, but I can confidently say a few things.
The future will include an increasing amount of measurement, ie. using data to crunch our business information. The more we know about our customers, the more we can target them with products they need and want. Why try and sell a lawn mower to a lady who lives on the 10th floor of an apartment block? A scatter-gun approach of marketing to thousands in the hope that five people buy is history. The future market segment is "One." One person. One set of preferences.
In future, customers will help set strategy arm-in-arm with CEOs. Technology allows us to be better listeners and social media especially is redefining the way business interacts with both customers and employees.
The future is up to me. I will assemble my own degree from the thousands of excellent courses available, most of them free of charge. I will learn when I want, on the device I choose. I will learn on my iPhone on the train to work, on an iPad in the evening and on the laptop at the weekend. Each will know exactly where I left off and at which point to pick up.
In future I will have more control. When I my car breaks down, I will access the 'Parts' section of my car's website, download a new component, print it on my 3D printer, and fit it by watching and listening to instructions. In 60 minutes I am on the road.
Almost everything in future will be connected. When I brush my teeth twice a day for two minutes, my toothbrush will know. I will be given recognition and offered an 'm-voucher' via my mobile for toothpaste the moment I walk into a supermarket – my reward is a free tube of toothpaste by a leading brand and a discount towards my next dental check due in 4 weeks.
People will not allow technology to watch us all day, every day, but these things are happening. It will be interesting to see how they play out.