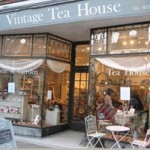 Technology has created an opportunity for us to be small again. As companies and brands get bigger, inevitably they lose some of the personal touch that earned them the reputation and recognition in the first place. Technology can help us get that back.
If we consider the small boutiques across the country, the independent tea rooms and coffee houses, they tend to know their customers on a first-name basis, as well as their preferences for their morning brew or lunchtime favourite. Experts in the retail world are the same – a great clothing boutique will know the sizing, colour and style preferences of their best customers. These little stores are experts at building loyalty, all delivered by personal touch and great service. I call this the 'café culture.'
By putting technology to good use, engaging customers via social platforms and listening and delivering to their needs, and extracting 'wisdom' from the data our business generates – against purchases, preferences, trends – we too can adopt this café culture, talk to our customers on a one-to-one basis, and be small again.