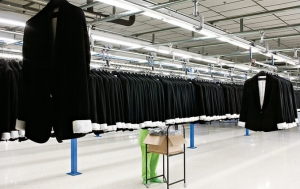 OODA stands for Observation, Orientation, Decision and Action.
It is a decision making model that was created by a military strategist called John Boyd, where information is sent back from the field to the decision maker to construct and modify a new theory of attack. It is especially important when you don't know how the opposition will respond to your first wave.
Boyd said the key wasn't about the great plan of attack, but how you learn and evolve quickly – the speed with which your strategy could adapt.
I have referenced global retailer Zara before and they have grown to become one of the largest fashion retailers in the world. At the heart of their success is their ability to manufacture and respond to the latest fashions, having product on hangers within weeks.
The vital ingredient and differentiator is how we deal with information: how we digest and put data to use, adapt to changing market and competitive demands and make technology work for us to lead our customers to change.
Like the best military pilots, sportsmen or business leaders, it is about the gift of perception and reaction, to learn to manoeuvre midstream.
Thank you to Derek Thompson, author of the great little book Hit Makers, who introduced me to OODA.