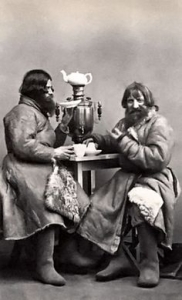 I recently returned from a trip where I met with the most senior heart surgeon in the country and I was hugely impressed by his humility and leadership. Very few possess the combination of exceptional business acumen plus the people skills to lead from the very top. He certainly had those and he was also keen to innovate and lead from the front. Meeting him and his team, being encouraged by them, talking about the past and visions for the future, are what makes business tick, but also why people never fail to inspire.
Working in a technology-led business it reminded me of the importance of fundamentals in doing business and why people can never lose out to tech in the development of relationships. We have a philosophy which is when you are seeking long-term business relationships (contracts, agreements, partnerships), you have to earn the trust of the economic buyer (read: Miller Heiman selling skills) in some cases a year or two before they have even decided they want to make a purchase.
Technology can certainly go some way to impressing a prospect buyer that you have the tools and the solution to their needs, but in a world where we will see more contractors around the table, more crowdsourced services and just about most things moving to mobile, it will be the people telling the stories, shaking hands, drinking tea and building rapport that ultimately win the day.
This has been going on since time immemorial. Tech can't match that.