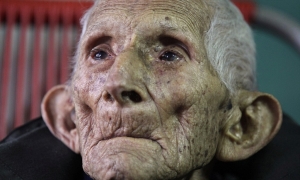 I was reading with interest a claim that the first humans to live way into their hundreds are alive today, and remembered this great picture of Ignacio Cubilla Banos, around whom there was a story as he celebrated his 111th birthday at his home in Havana surrounded by his family a few years back. It made me think.
If the next generations are going to live way beyond a hundred, how many cycles of learning will they require just to stay up to date with change? Surely they will need a 50 to 60 year career, so learning will need to evolve in parallel.
What we learn today doesn't carry for very long – we have to refresh what we know almost constantly (think of the story of the university degree, and what a student learns in year 1 is out of date by the time they graduate). As our knowledge and skills become redundant we will have to stay on the cycle of learn-and-apply just to allow us to keep up.
I have variations of this quoted on Twitter and other platforms:
My father had 1 job in his entire lifetime.
My job at Pearson is my 5th in 30 years.
My kids will quite possibly have 5 jobs at any one time.
This is the future.