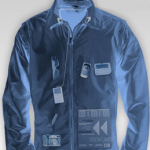 I spent the last couple of weeks travelling to Johannesburg and Dubai, meeting my team, talking to clients and helping with deals for some of our exciting prospects.
As ever, I learned some new things – particularly how de rigueur it is to carry several mobile phones. I had to chuckle, people in restaurants obsessively checking all their phones to see if anybody had called or sent a text message – it was most entertaining.  I was asked – and frowned at condescendingly once – why I didn't possess a Blackberry and only carry an iPhone, as if I were a handbag without a Chanel label.
So, in response, how about we all become i-people with an i-life, devoting ourselves to one company who sponsor our existence? We could live in an i-house or i-pad (get it?), drive a shared or borrowed i-car (recall collaborative consumption), wear an i–suit with our devices embedded into the fabric, have an i-pet and even an i-wife. No, I will not discuss this last one, it will only lead me into trouble!
Throughout my travels the best thing of all was still meeting new people face to face, finding a connection and common talking points and discussing future alliances and partnerships. However cool these devices might be, I don't ever wish my telephone to be a status symbol; it is a facilitation device, a communications tool, not a pair of Jimmy Choo's! Forgive my dwelling on fashion, but my apprenticeship was at Versace and I do like a nice suit.