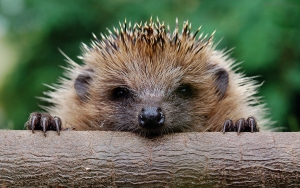 The CEO of Salesforce, Marc Benioff said "Speed is the new currency of business." It certainly is, and the rate of change continues to disregard political upheaval to drive ahead.
The adoption rates for recent technologies are almost vertical – social media, smartphones, tablets to name but three – and the pace of disruption staggering. For every 100 people in the world there are now 95 mobile phone subscriptions and 40 internet users, plus new apps are reaching 100 million users increasingly quickly WhatsApp in 3 years and Instagram in 2).
So how do we take control of this change? We do it via filtering and through our people. Angela Ahrendts, former CEO of Burberry and now head of Apple Retail, states:
"The more technologically advanced our society becomes, the more we need to go back to the basic fundamentals of human communication"
It is very easy to get distracted and pulled from pillar to post, especially as we suffer from information overload, overflowing Inboxes and streams of messaging via apps. So my route to handling this, which applies both to myself as well as my team, is to be a hedgehog.
The hedgehog only does a few simple things, but it does it with a laser focus. The fox on the other hand, changes plans and strategy to try and catch the hedgehog, but almost never does.
So be a hedgehog: define what you are good at, and deliver it with increasing quality and a bucket-load of passion.