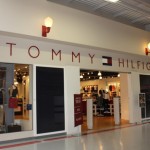 Just back from a whirlwind visit to the Pearson VUE headquarters in Bloomington, Minneapolis. What a slick operation. Professional, exceptional talent working in well-organised teams to serve its clients.
A lot can be learned from watching people at work, although generally I find I pick up a lot more ideas and nuggets of information from the US when I travel there than anywhere else. How can we capture some of that "essence" and ship it home? Is it the people and their attitude, their education or just the unflinching desire to succeed? I think it is a combination of all those things, and especially the philosophy of learning by failure. The US is the only market I know where mistakes and failure are a recognised part of growing up and the learning process.
It all about continuous learning. Every discussion and every experience is an opportunity to learn something new. On every plane journey I take, I weigh myself down with books, magazines and printed articles, always capturing quotes and stories along the way. That is how I assemble the content for my presentations.
The future of IT jobs and learning? That is a little harder to predict. The world of work continues to evolve and IT jobs are moving up the value chain, combining technical with business-savvy skills to give IT a seat at the boardroom table (more of this next post). But what is absolute, is that surrounding yourself with the best people is how to make the difference, regardless of business model. That is, yet again, the one standout thing from my trip to the US. I close with a comment made by fashion mogul Tommy Hilfiger in a recent interview:
"Hiring the best, most intelligent people allows you to sleep at night. One of my advantages starting out was that I was never afraid to hire someone smarter than me." Rock on Tommy.