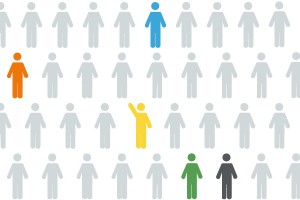 There is a common thread around technology making marketing personal and I will try and summarise how I think this will play out.
I have presented my view on moving from mass production to mass customisation, how technology is driving a world which is more personal. Google captured this in a quite brilliant advert which stated: "You know who wants a haircut? People searching for a haircut."  With technology facilitating an overload of information every day, how do we ensure our customers don't get fed up of us sending them irrelevant messages?
IBM CEO Virgina Rometty has a great vision for her company which is worth sharing, because this captures where we are heading. First, Rometty believes data will drive every decision we make in future. Second, she predicts that companies will use their data to shape direction, products and services; and third that through data a company can cultivate one-on-one relationships directly with its customers.
Think of yourself as an independent coffee shop in a small town. Over time you will get to know your regular customers on a first-name basis. Eventually you will learn precisely how they take their afternoon tea or coffee and their preference for lunch. In conclusion, behave like a small company. Use your technology, and your data, to treat every customer as an individual.