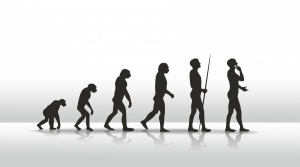 The Future of Jobs report from the World Economic Forum highlighted that over 7m jobs will be lost to redundancy, automation or disintermediation, although they did also state that some of this loss will be offset by 2m jobs in new areas.
We know that as industries evolve and technology puts its arms around a business model and disrupts it, that jobs are created elsewhere, just as retail and services have replaced the factory and manufacturing, so the message to us as employers is invest in the skills of our people, rather than hire more workers, as the key to managing disruptions to the labour market long-term.
Jobs aren't going away, they're just changing. We know that softer skills like empathy, communications and prioritisation are essentially human. The future of work is not about jobs going away, it's about redesigning what we do to make better use of the tools and technology at our disposal.
My point? Robots and technology are already in place. They trade on the stock markets, they drive cars in some cities and they are persistently recommending what we buy next. What they can't do is serve the delicious loaves of bread in St Albans market with a chat on a Saturday morning or provide that extra bit of care and attention when you're not feeling at your best – so work with the humans in our teams to find the things they are good at, the tasks and roles that require thinking, judgement and emotion.
Finally, is Nike really launching self-tying shoelaces on sneakers/trainers? Isn't learning to tie a shoelace an important step in our childhood?