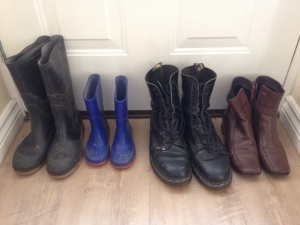 One of the most exciting opportunities that technology brings to the table for businesses of every size is the utilisation of data to tailor their offering to each individual customer.
Although we are told that 95% of business data in the UK still remains untapped (Forrster Research), the opportunity to serve each individual's needs and offer a truly bespoke service is mouth-watering at the prospect. This isn't Harvey Specter and made-to-measure suits (for fans of the brilliant legal drama Suits), but more about understanding preferences, buying-patterns and data in the aggregate to shape future sales.
I have talked before about the correlation that WalMart made in the US between thunderstorms with sales of torches and pop-tarts! No in-store manager could ever have worked out the link, but the data made it sound obvious.
For those of us in a B2B environment, the dynamic is somewhat different, but we have an additional layer to use to our advantage. We don't need to make over-the-top sales presentations to our prospects; customers tend to know who we are, they do their own research and they can find pretty much anything they want online. Plus in many cases today they reject sales people outright.
You can tell your story online – your website, blog, videos and customer case studies all wrapped up in your social presence will do as much talking as any salesperson. But augment this by building relationships at a human level, person to person, team to team over time, patiently and with integrity, and you have a formula that is very hard to beat.
One size fits one: the one thing technology can support every business with.