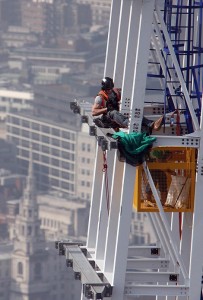 I have traversed three continents these last few weeks, from Europe to the west coast of America, then back and across to the Middle East.
The trips all centred around assessment and skills events – culminating in apprentices week in the UK. "Everyone is worried about skills" said the BBC's Steph McGovern at the CITB Building Futures conference. The challenges are different but the concerns are the same – whether you sit in the US or UK with their growing economies or the Middle East with their large numbers of young people, a shortage of the right skills to meet the needs of employers and their evolving industries will impact progress.
I believe technology doesn't always help – young people make choices based on cultural changes and technological influences, and yet industries, jobs and the needs of employers are not the same. They must be aligned.
We do have a solution – young people learn from other young people, so let's showcase our stars and use technology to promote them as case studies of success. In other words, a career in IT can mean working at Sky TV or motor racing, a career in construction might give somebody the opportunity to be in the team that builds the next Shard or Premier League football stadium. Let's create success stories of young people who love their work and promote them as role models – then use technology to spread the word.
I close with real hope – I was very impressed by the enthusiasm and desire to succeed shown by the apprentices at the JustIT learner awards night where I shared my thoughts on the fusion of technology and education – I will continue to shout from the rooftops, that if you wake up with the attitude, desire and motivation to do a great job, invariably you will do well.