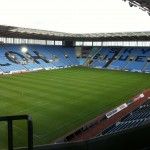 Gadgets are the new cool – everyone wants the latest mobile phone, iPad 2, Motorola Xoom, Samsung Galaxy and a myriad of others. In fact, at the recent CRN PartnerConnect conference at the Ricoh Arena, where we talked about cloud business opportunities and mobility, our CEO Todd Thibodeaux brought all of these devices with him in his hand luggage and showed them to the audience, which generated a combination of laughter and interest. Todd also talked about making IT cool (http://blog.comptia.org/2011/05/09/making-it-cool/) and I would like to pick up on this.
When I present to audiences about some of the trends in technology, eyebrows are always raised when I ask about engaging our young employees and utilizing social media for business. Why? The younger generation are digital natives and they live and breath the technology that so fascinates my generation. For them, it is their oxygen, a gateway to the outside world. They also understand how it works, how it connects, and how to maximize it, so why do we push back and in some cases not allow social media sites in the office during work time. My view is that we should encourage its use, and also invite the younger generation to tell us how we can build sites to target the new generation on the platforms they are so comfortable with. That is how we can tie "cool" and "IT" together, and create a new harmony in the workplace. More importantly, by doing this we make our companies a more exciting place to work and we will attract the new generation to want to work for us. Today they have a choice, and those with the skills and talent will decide whether they want to add us to their CV. They are vitally important to our success, regardless of how cool we think our company is – we must engage them on their terms, because they are both our workforce and our customer of tomorrow.
Above was the view at the Ricoh Arena from my room when I drew the curtains in the morning. What a great idea to combine corporate hospitality suites with hotel bedrooms to maximize use of the space. Another cool.