Gen Z is changing and dictating how they want to consume but do we understand the new world and can we get involved? Moreover, are we even welcome?
The big-brand public-facing social platforms are not so cool amongst the younger generation and they are leaving for smaller online destinations. Within these walls they can message each other and connect with other likeminded cool people. Some call them digital campfires and I like the metaphor – even during the pandemic when people were calling out for social interaction the biggest cultural moments took place in these smaller environments, such as live concerts and streams of famous folk playing video games. Who knew of gaming platform Roblox until the headline that their founders had made a small fortune? What some dismissed as computer-games-from-which-you-learn-nothing have become the place to be to reach these audiences, and yet, smartly, some wont let us in!
I remember wondering whether Second Life would be a success and now brands are chomping at the bit to be a part of Creative Mode, Discord, Twitch and TikTok (100m active users!), umbrellas for every conceivable interest and trend. Top DJs and professional sports teams have a seat at the table, but sport is cool. How about the rest of us? I understand the relevance of custom designed sneakers (from cool artists as #thelittlecustoms) but how about chinos?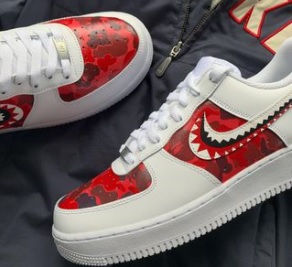 The pandemic changed the landscape forever and digital transformation accelerated overnight. You cannot take a guess at this and hope the next generation of workers and customers cross paths with you. To appeal to them, they expect you to have exactly what they want and the only way to reach them is via data and algorithms to target each as an individual, based on their preferences and personalisation.
As technology evolved to play a bigger role in a company's strategy, we used to say IT went from the basement to the boardroom – now it's marketing's turn.