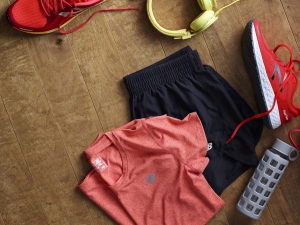 I don't normally talk about one product or brand but this deserves a mention, even though I have learned it's not that new. Staying at a Westin in Chicago last week, I noticed the room keys had a small advert promoting their Stay Well campaign.
For just $5 you can borrow a complete set of New Balance running gear including training shoes, so you don't have to pack your own each time you travel – this is very smart. I didn't take up the offer as I had my gear with me, but in future…
That is real innovation in thinking and also the ultimate in convenience to the customer.
So let's loop technology into this – it is a great example of how technology needs to be serving us, integrating with and re-imagining business processes, offering customers choice and making it easy for them to purchase from or partner with us.
Plus, if we exercise in the morning and have to hand back the kit before check-out, it leaves that extra little bit of time for email and online activity later in the day…or is that counterproductive? Either way, I am impressed.